Beach Yoga classes during the Summer months! Weather and tide depending (check facebook feed for details, location and time) Everyone welcome, bring a towel or yoga mat, sunscreen and water £5 per person.
Vinyasa Yoga Flow for adults – This is your time to move, to flow, to breathe, to strengthen and energise the body and to quieten your mind. This class is a moving meditation and ends with a wonderful restorative relaxation.
Timing and Location
Royal Jersey Showground, Trinity
Monday - 6:30PM - 7:45PM

Classes are during school term time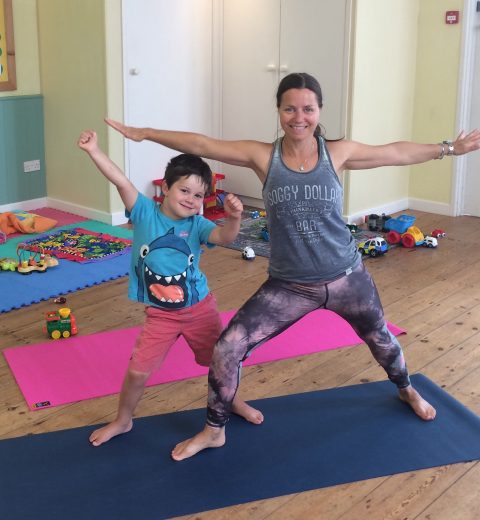 Family Yoga – For Parents/carers with primary age children. Please get in touch if you would like to arrange a private class or a group class with other families. Family Yoga brings families together through fun and connection, yoga stories, partner poses, yoga games, and relaxation.
Timing and Location
Private classes and group classes available upon request